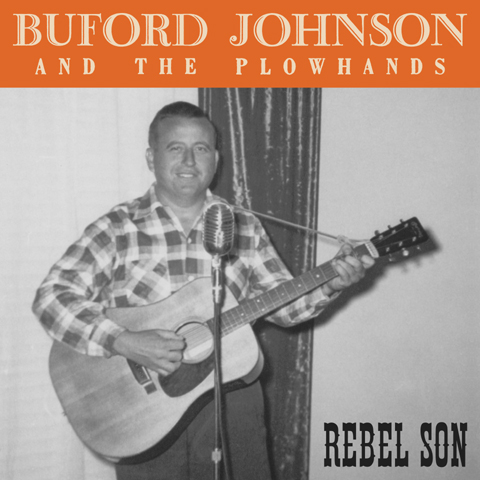 Buford Johnson (November 6, 1919 - June 18, 1993) was Lee's Granddaddy.
This album is a tribute to him, his band, and his original music.
It includes 1950s recordings of his, plus new Rebel Son cuts of his songs.
Lee found his 78s in an old box in 2014. They had never been released.

They have now.
BUFORD JOHNSON
AND THE PLOWHANDS
released November 6, 2019
INTRODUCTION
Lee Johnson, 2019
WHEN THE BAND PLAYS HOME SWEET HOME TONIGHT
Buford Johnson and The Plowhands, 1951
A HEART OF GOLD HAS TURNED TO STONE
Buford Johnson and The Plowhands, 1953
WHEN THE BAND PLAYS HOME SWEET HOME TONIGHT
Buford Johnson and The Plowhands, 1953
A HEART OF GOLD HAS TURNED TO STONE
Buford Johnson, c. 1953
THERE'S A NEW STAR IN MY BLUE HEAVEN
Buford Johnson, c. 1953
NO OTHER
Buford Johnson, c. 1953
WHEN THE BAND PLAYS HOME SWEET HOME TONIGHT
Rebel Son, 2019
also available as a digital single
A HEART OF GOLD HAS TURNED TO STONE
Rebel Son, 2019
THERE'S A NEW STAR IN MY BLUE HEAVEN
Rebel Son, 2019
also available as a digital single
NO OTHER
Rebel Son, 2019
WHEN THE BAND PLAYS HOME SWEET HOME TONIGHT
Buford Johnson and Lee Johnson